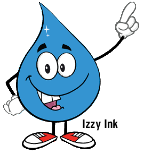 NEED TO PUT INK ON PAPER?
Oregon Lithoprint has been delivering ink to paper, and quality to customers, for decades.
Our cold-web production / printing / binding / mailing services are best in the region.
Our range of quality services, affordable prices and unexcelled personal services can serve diverse marketing and printing needs for our clients.
Oregon Lithoprint helps our customers gain big attention with quality marketing and information publications