Our Process
Multiple-page products generally are a perfect match for the web printing process.
Web presses run much faster than sheet-fed presses and offer in-line folding capabilities that save bindery time and cost. Paper for web presses is more economical because it comes in rolls and is purchased in large volume.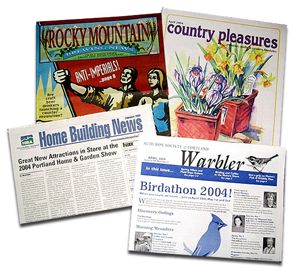 Our Paper
From 28 pound Newsprint to 70 pound Offset, virgin and recycled grades are available.
Our printing process uses an open (cold) web system, using only uncoated (non-glossy) papers.
On print projects such as catalogs and books requiring coated paper (glossy) covers or special binding needs, we partner with quality suppliers and are able to handle your complete job.