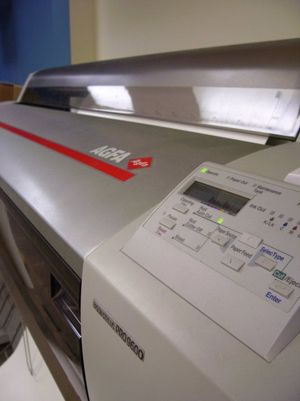 Proofing is an important process to us and is the final stage before we produce your project. One tiny error or omission can effect the outcome of a project. We go to great lengths to assure accuracy so we've created an online proofing system so you can quickly view a proof from your computer.
Please call or contact us online if you would like to take advantage of our online proofing system or would like more information on our proofing solutions.
The Sherpa proof is printed on an Agfajet Sherpa 2 manufactured by Agfa, a world leader in Prepress solutions for the printing and publishing industries.

The HP (Hewlett-Packard) Proof is used to check the color accuracy of a process color project.

A PDF file created from your files that you can download, review and approve... all online.